Last April (2016) I bought my first SVO. A 1984 Dark Charcoal Grey car. I got it fairly cheap, as it had 2 major problems with it. The engine had what sounded like a rod knock, and the title is "rebuilt."
I was told the title is rebuilt due to a theft recovery when the original owner had it. And the car has the wrong nose and hood (85-86 LX), presumably due to the theft recovery. I ran a CarFax when I bought the car, and it looks like I am the 3rd owner. The guy I got it from added a lot of aftermarket goodies. Precision 5831 turbo, Gnari manifold, Precision wastegate, Stinger front mount intercooler, Aeromotive regulator, Aeromotive in-tank fuel pump and a Spec clutch.
Here are some pictures of the car the day I brought it home (April 17th, 2016):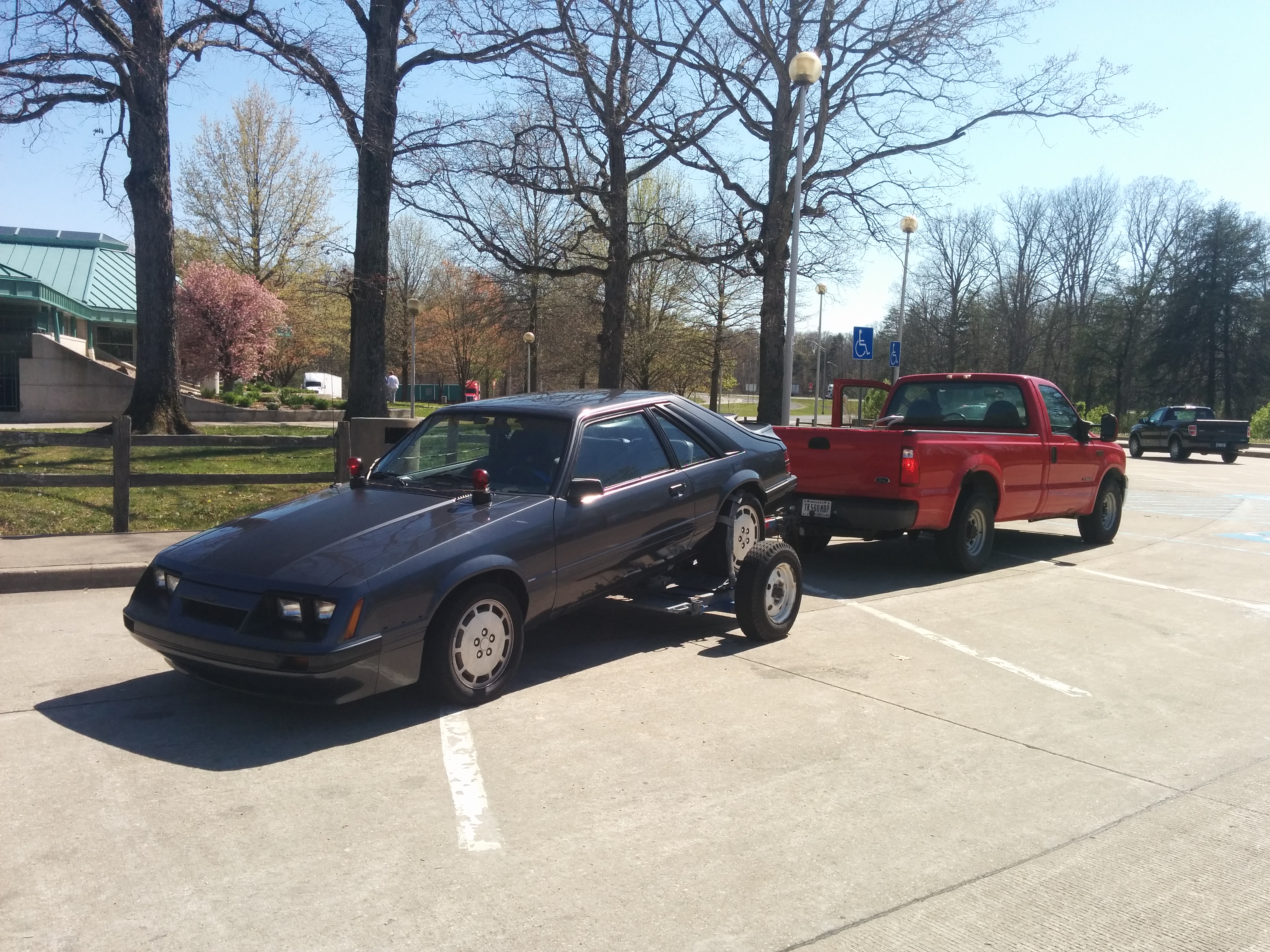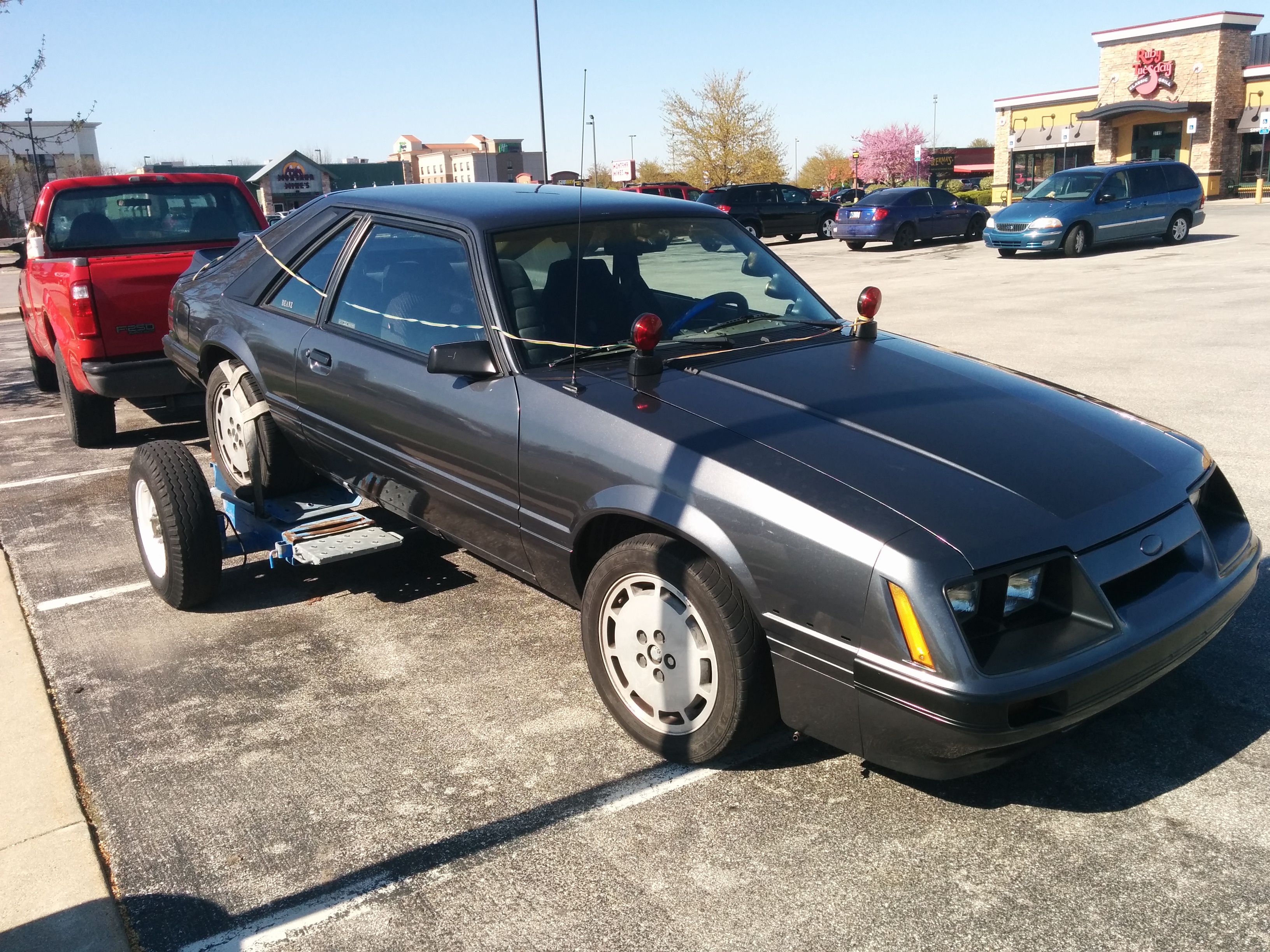 Shortly after I got the car home, I pulled the engine and trans. Here are the pictures of the engine removal (April 30th, 2016)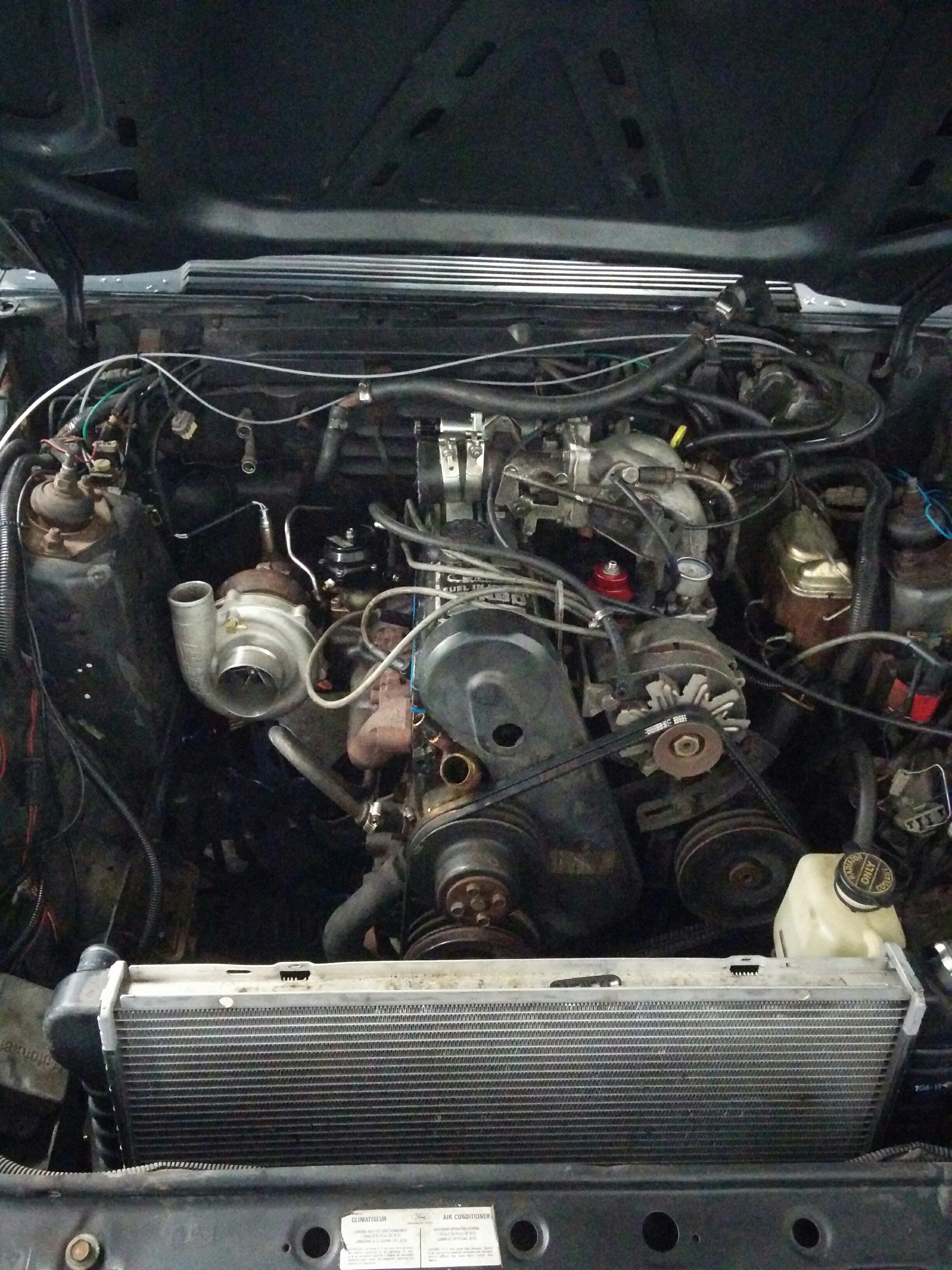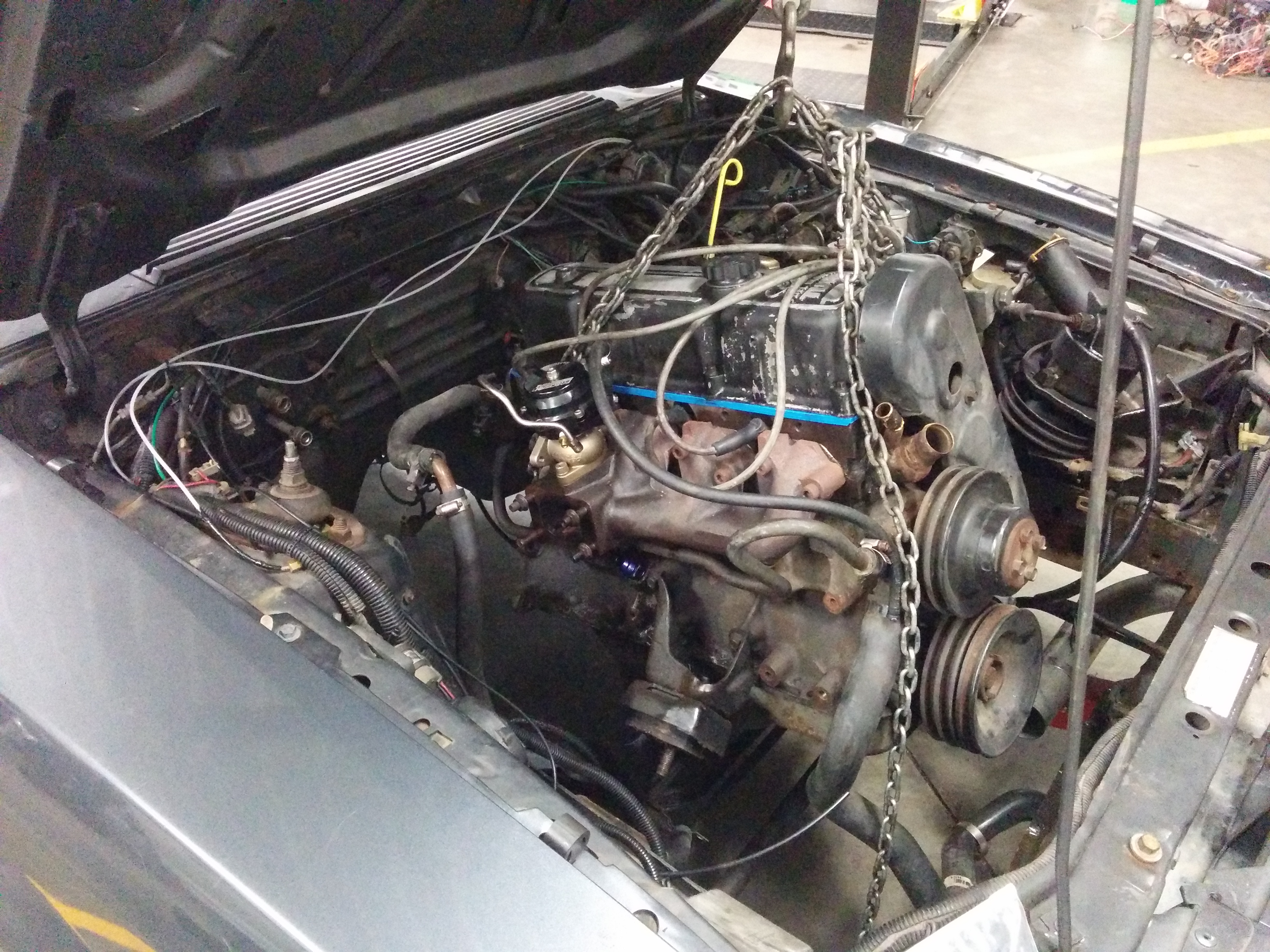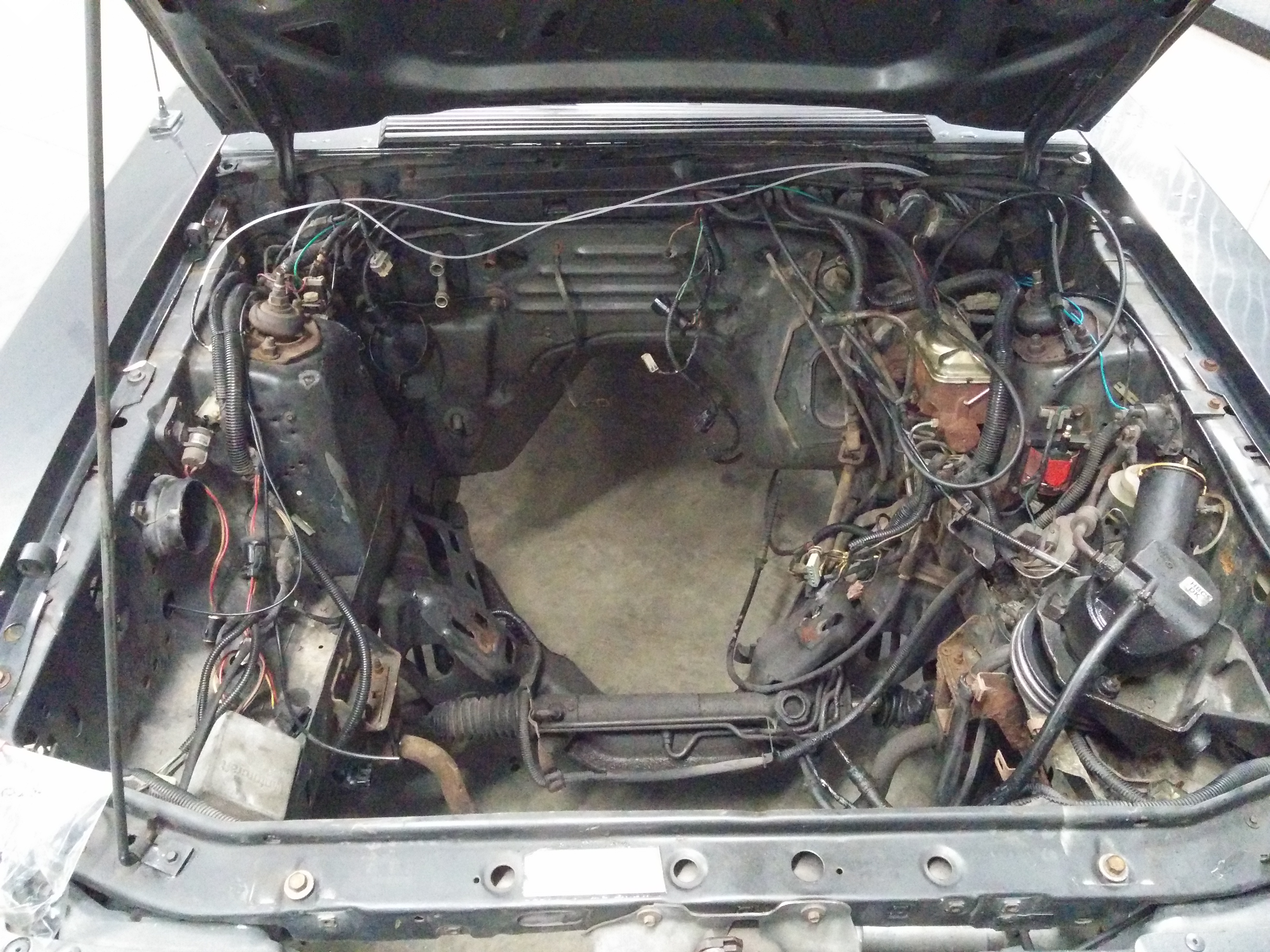 Unfortunately, the previous owner wasn't much of a mechanic, and more than a few things we're "hacked' together. For one thing, he didn't know that you could clock the turbo, so he beat the passenger shock tower in order to make room for the turbo outlet.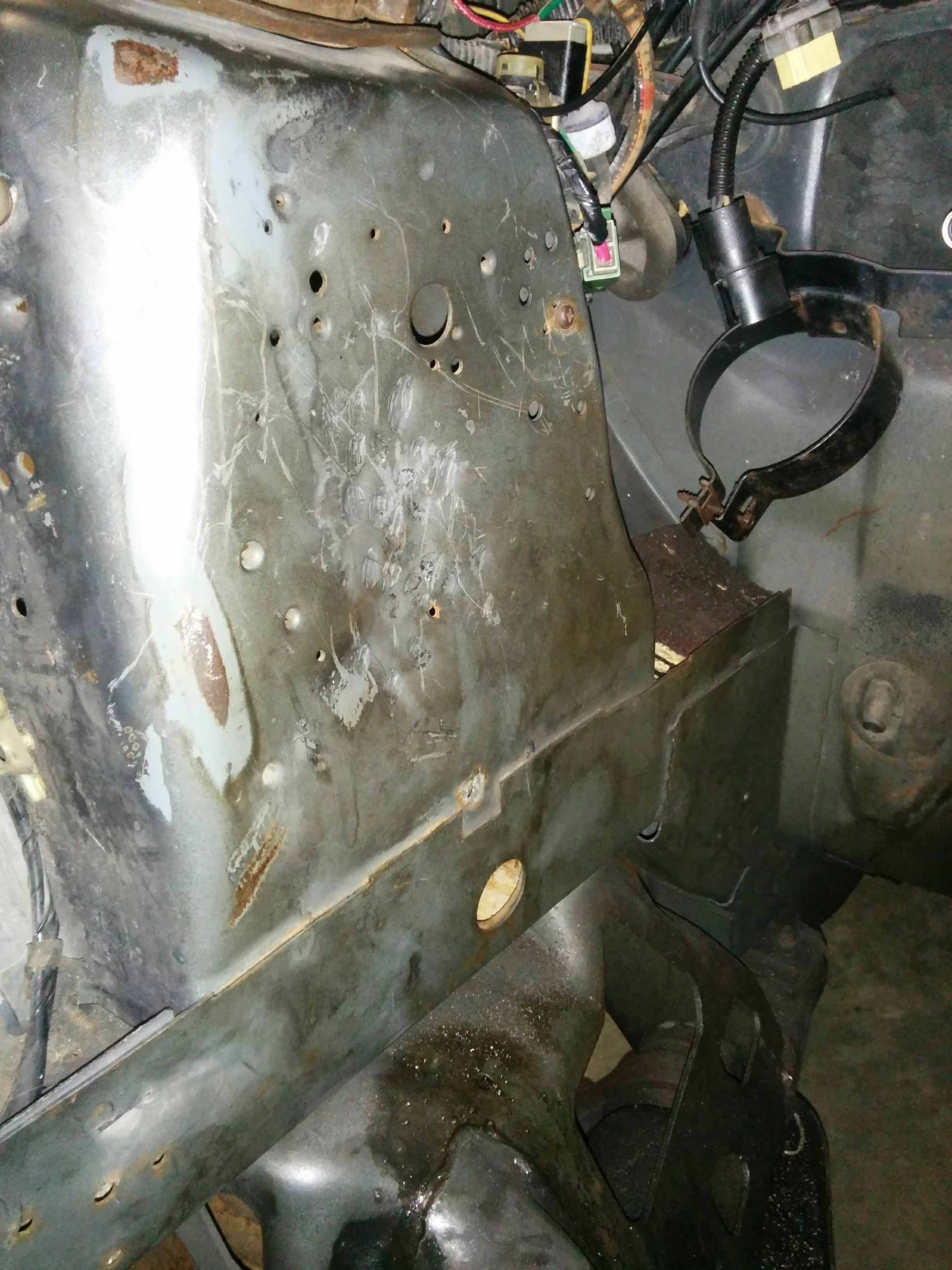 The shock towers are fairly clean for a 33 year old Mustang from the Midwest. I need to do some clean up work to keep the rust at bay, but it shouldn't be too difficult.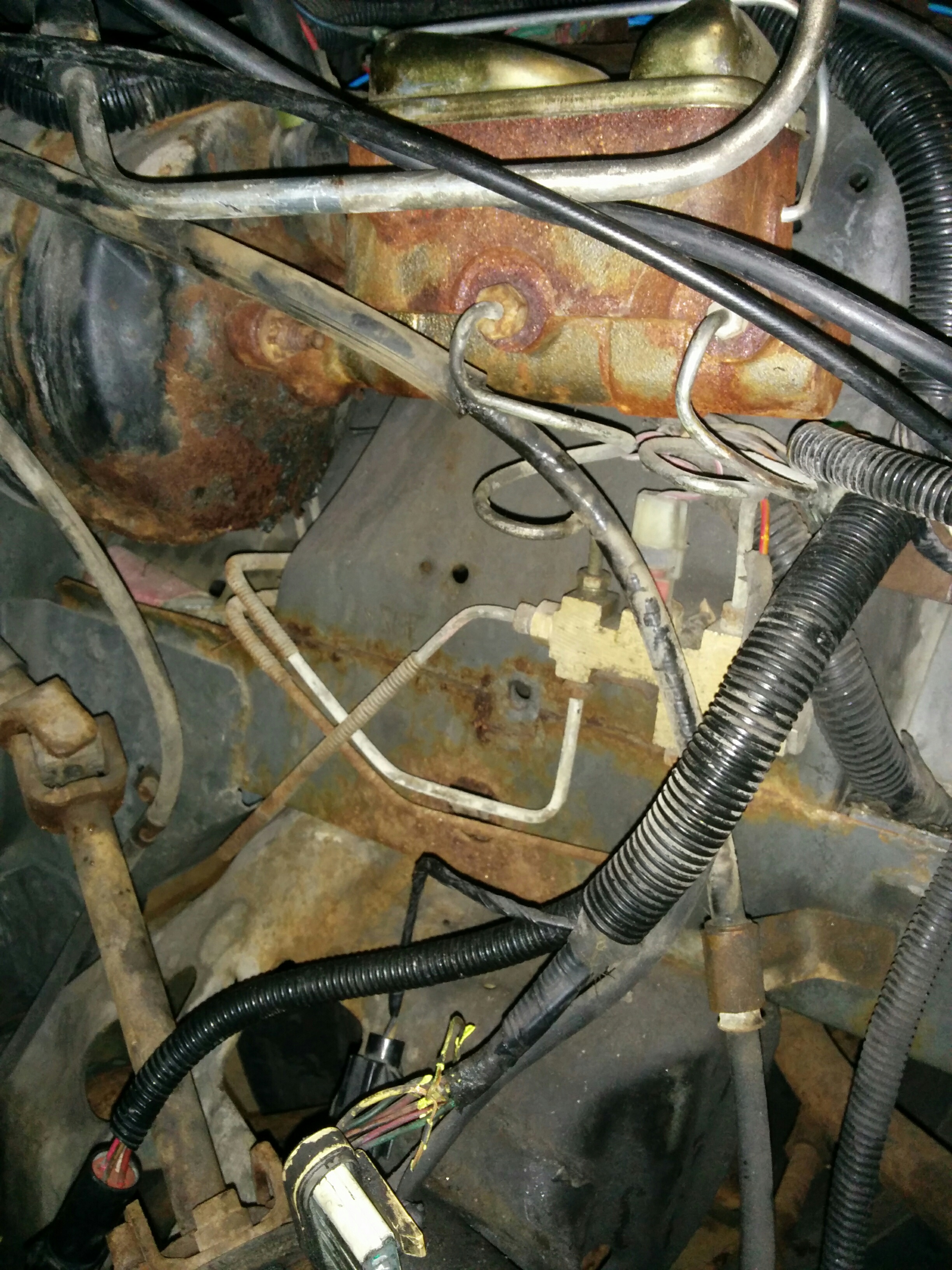 And here she sits, with the engine out. Patiently awaiting a donor 2.3t and T5.